Current Members of the Fedora Council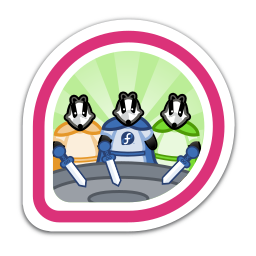 Elected Representative: Aleksandra Fedorova (f38-f39)

Elected Representative: Sumantro Mukherjee (f37-f38)

Sumantro Mukherjee (sumantrom) works in Fedora Quality Team and takes part in the day to day testing activities. He was formerly elected to Mindshare and represented Mindshare to Fedora Council from (2018-2020). He loves to blog technical walkthroughs and running community onboarding calls and classroom. Currently, he is striving to stay positive and test negative (Covid-19 Jokes) :D

Engineering Representative: David Cantrell

David has been involved in the Linux community since 1997. He first worked on Fedora Core starting with Fedora Core 4 in 2005. He worked on the installation software (anaconda) and related projects for more than 10 years. His current projects focus on developer workflow tools. He is a Fedora Ambassador and a member of the Fedora Engineering Steering Committee.

Mindshare Representative: Alberto Rodríguez Sánchez

Alberto 'bt0dotninja' Rodríguez S. describes himself as "a Happy Fedora Contributor". As part of the Ambassadors, CommOps, and Fedora-Join and member Mindshare committee, he is very interested in finding new ways to grow the contributor base and retain our long-term contributors. He loves getting involved in the local communities, make docs and translations, tacos, and cats.

DEI Advisor: Jona Azizaj

Fedora Project Leader: Matthew Miller

Fedora Community Architect: Justin W. Flory

Initiative Leads: None, for now!