Hoe is Fedora georganiseerd?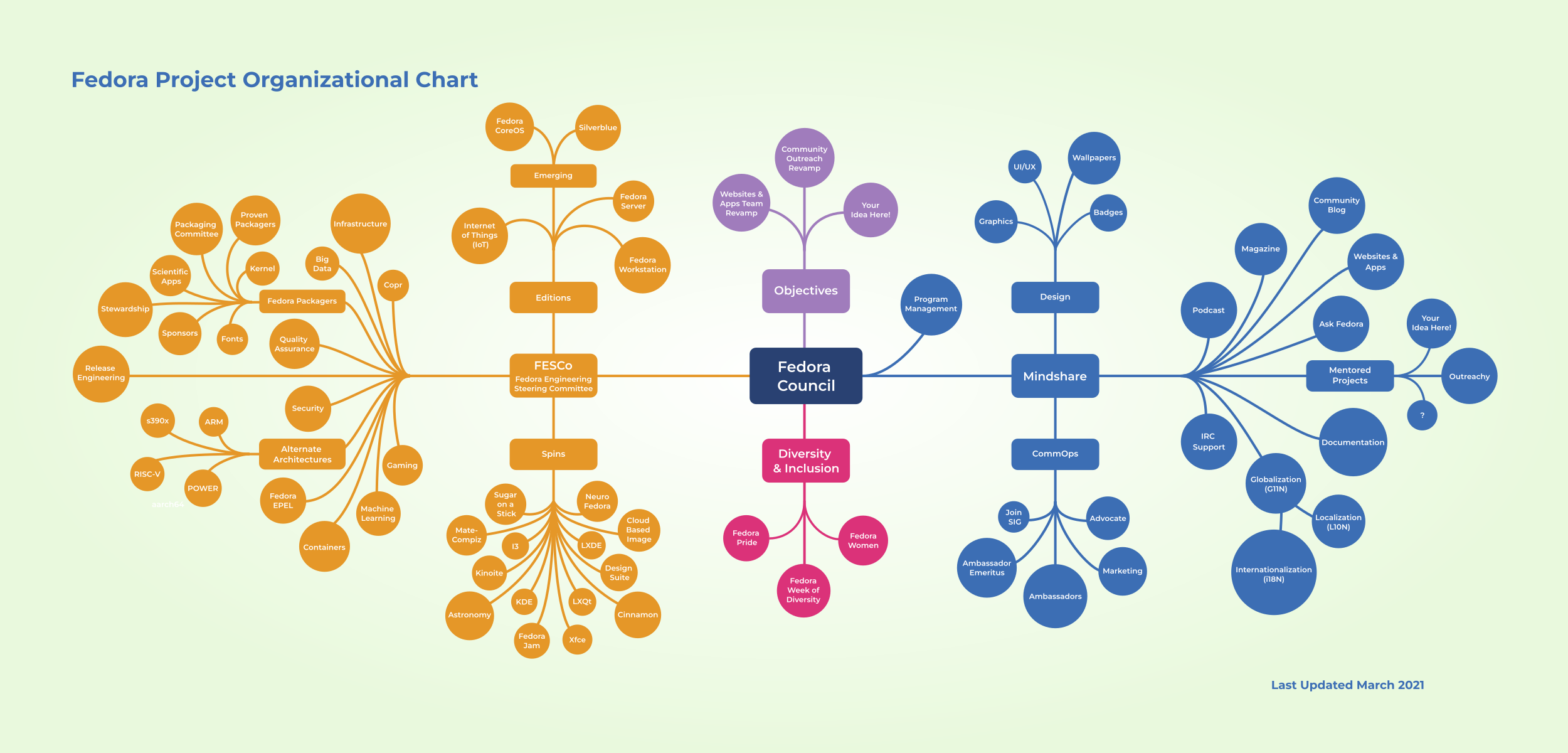 Fedora is een groot project, met veel bewegende onderdelen en tientallen groepen en subgroepen. Deze grafiek geeft een algemeen overzicht en een idee van hoe dingen in elkaar passen. De Fedora Council is ons algemene orgaan voor leiderschap en bestuur. Het grootste deel van het project is dan ruwweg georganiseerd onder FESCo (het Fedora Engineering Steering Committee) of de Mindshare-commissie.
Engineering teams includes a list of technical teams and initiatives, most of which operate under FESCo.
Since many groups are rather informal, don't take the chart as written in stone. Also, if it is a little overwhelming, don't worry. Fedora is a friendly project — just pick an area you're interested in, introduce yourself to the people involved, and get started. Or, if you don't know where to start, see how to get involved.