Working with the Web based Page Editor
The Fedora Server Edition working group, Peter Boy (pboy), Stephen Daley (mowest)
Last review: 2023-04-24
As an example, you may want to propose a modificaten of the local interactive installation guide.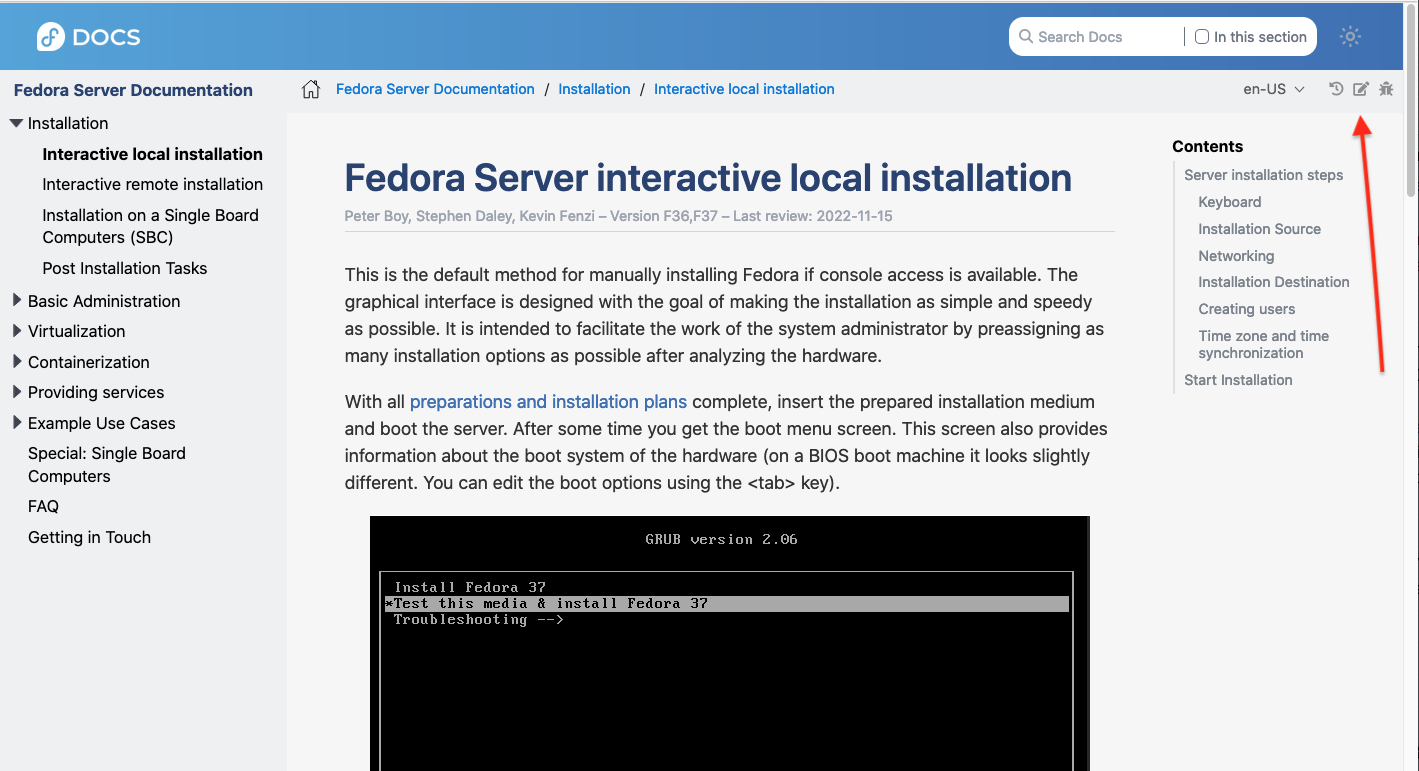 At the top you see an editor button. It opens the pagure web page editor.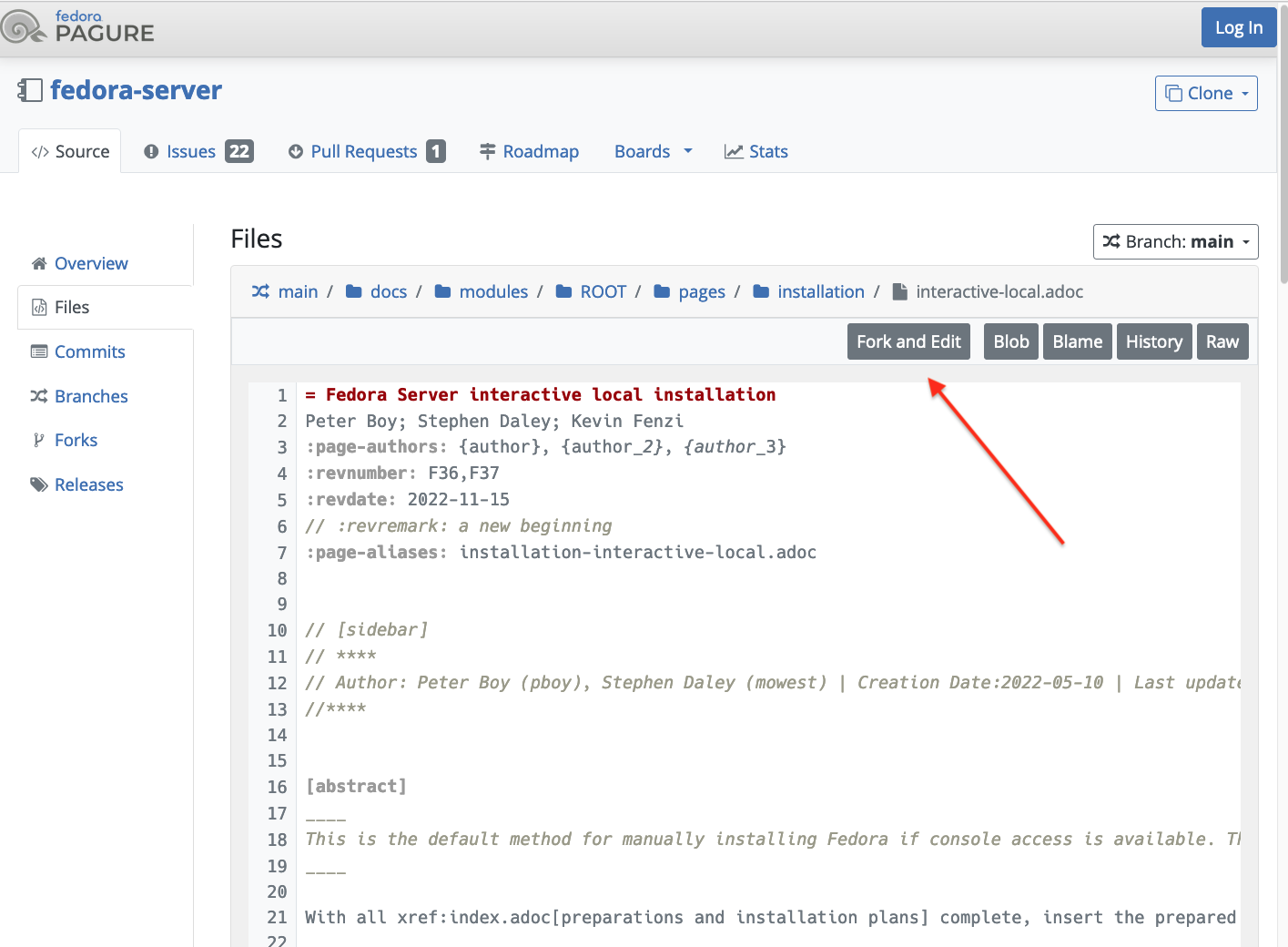 Before you can do anything, you have to log in with your Fedora account. Then, the option Fork and Edit gives you the option to directly modify the page content.
The Fedora Server Edition working group and Pagure follow the "Pull Request Workflow". According to this, no one is supposed to change a published page immediately, but the workflow creates a copy of the page under your name (the "fork") and when you are done, the community is informed about your proposal (the pull request, or PR for short). The community can discuss the proposal and after agreement the administrator can "pull in" the proposal. The process is also known as "merge request" (MR).
The pagure Web Editor takes care of all the details "behind the scenes". You don't need to worry about it. Just proceed to edit the page.
More details to follow soon.